Texas Health Steps Medical Check-up
It is important that your child stays healthy. A regular visit to your child's primary care provider (PCP) will help detect any problems your child might be having. Make sure that you have a PCP selected for your child. If you need help picking a PCP call Member Services at 1-844-843-0004. For more information on the Texas Health Steps Program, call 1-877-847-8377 or go to Texas Health Steps Program website. Your child's medical check-up is due either on a milestone or birthday. See the chart below to help you know when one is due.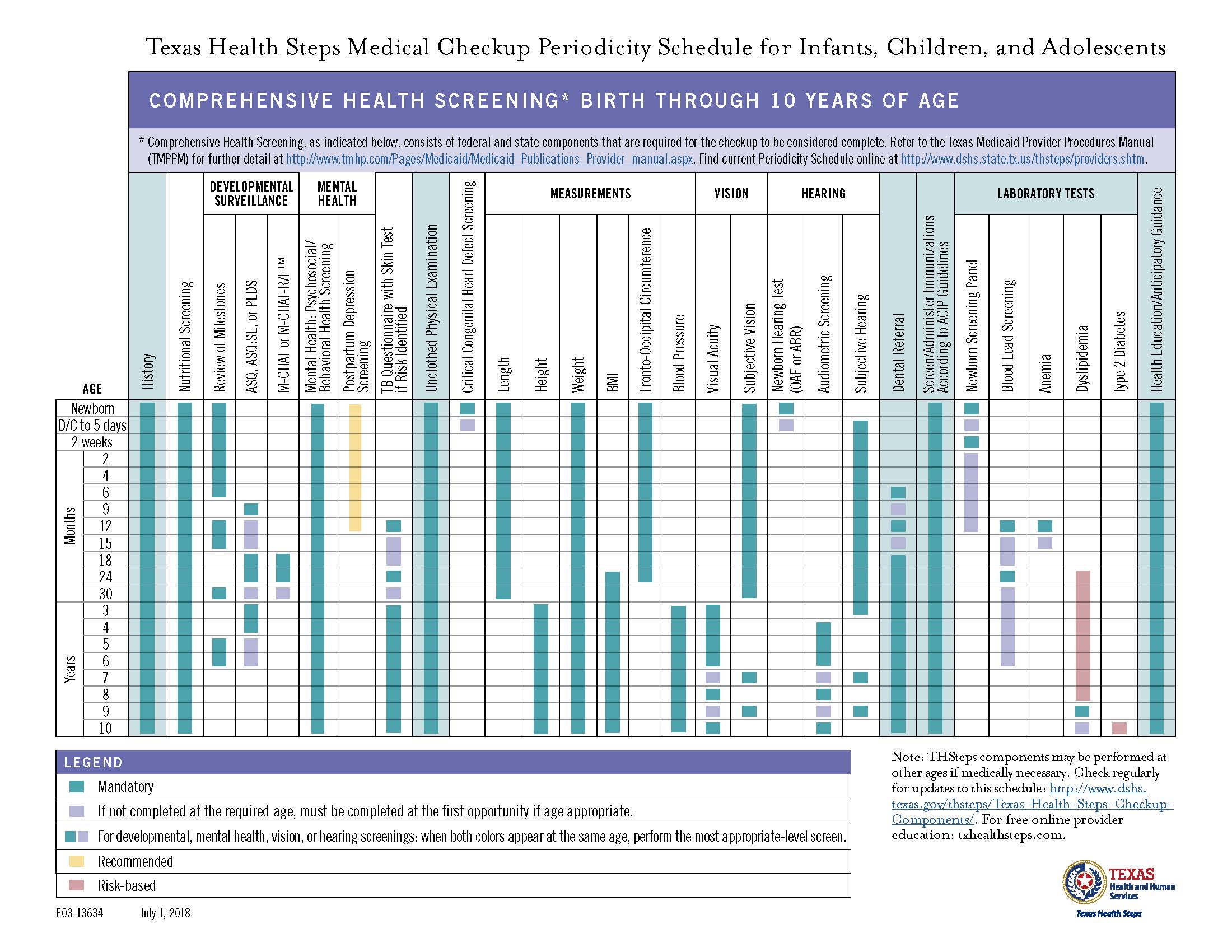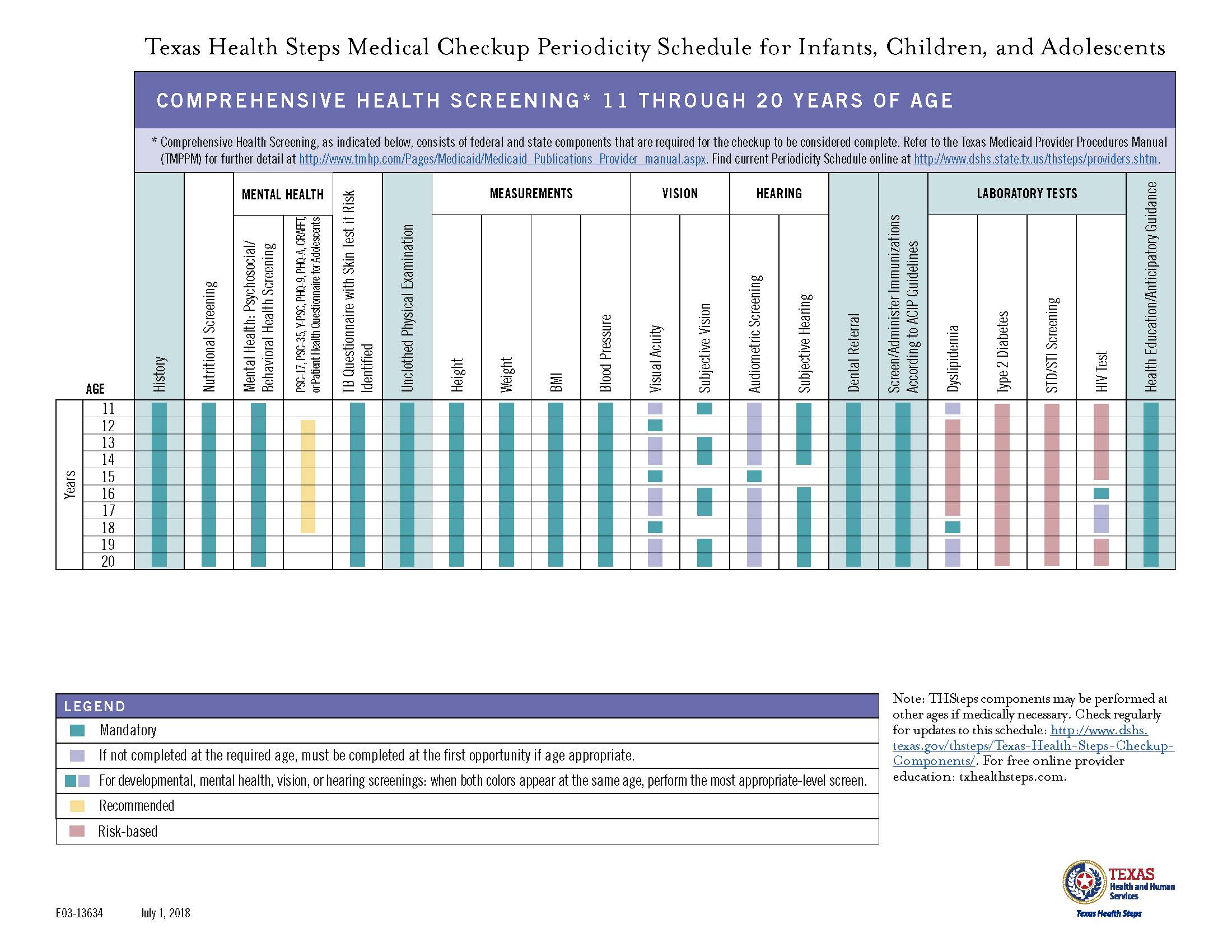 As a Cook Children's Health Plan Member you will get a $15 gift card for each well-child visit up to two years of age. After the age of 2 you will get a $25 gift card for your child's yearly exam. To get your gift card and bring with you to your next visit. Once completed send it back to us and we will send you your gift card.
Access to Behavioral Healthcare
You should expect to be seen for:
Non-life threatening emergency: within 6 hours of request
Urgent care: within 24 hours of request
Initial visit for routine care: the earlier of 10 business days or 14 calendar days from request
Follow-up visit for routine care: within 3 weeks of request
Follow-up visit after hospital stay: within 7 days of discharge
We're here to help
If you have any questions or need help making an appointment call us at 1-844-843-0004.